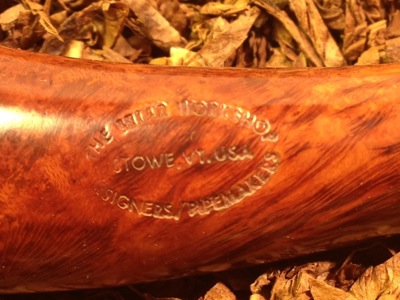 Nachwalter Bent Dublin NE110
rare vintage 1970's Briar Workshop made by hand in Stowe, Vt. double signature mine and Jorg Jemelka. featherweight with a beautiful tight flame grain and original vulcanite mouthpiece. hardly smoked and in pristine condition with slight bit of plateaux left.
$295.00
SOLD
1.4oz. 6.25" L 2.25" H 1" IBD 2" OBD 2.25" MP
Shipping is via USPS Priority Mail, insured with signature confirmation required.
UPS or Fedex options are available by request.